I took on a new member of staff this week.  It's always an exciting time for any company but it just reminded me how recruitment is a complex business – and never more so than now.
An article I read last week highlighted the lengths even small employers are now expected to go to provide for their staff.  The government has weighed in on the matter of healthcare for employees with the Health at Work initiative (Fit for Work) which provides incentives and tax breaks for employers who provide occupational health schemes.
If you're an employer reading this, there are benefits to taking an interest in your employee's wellbeing.
You can manage the cost and impact of sickness absence (and if you can't avoid it, Sick Pay insurance covers the cost)
You can protect your biggest asset – your staff – and help employees return to work more quickly
Healthcare provision is an excellent recruitment, motivation and retainment tool
Occupational Health is key to managing sickness within the workforce, yet, until now, it's not been an area commonly covered by insurance policies.  I've started to see providers emerging who claim they plan to offer OH services alongside Corporate Health Plans, Income Protection and Key Man Insurance to really safeguard a company's workforce.  Watch this space!
Oh, and if you're an employee, this is good news for you too.  With more and more employers – even small SMEs – realising their loyalties lie with their staff, you'll get the pick of benefits packages in your search for work.  Or you might want to tell your boss about the Fit for Work initiative and see if your company can be persuaded to take part?
Till next time…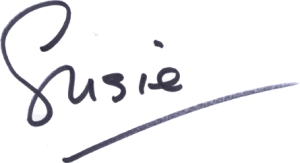 PS  If your staff health rate isn't looking good, or you're worried about coping with absences, I'm excited to tell you about my new Sick Pay policy, designed to cover the cost of sick leave now that government reimbursements have been stopped.  It's not expensive but it does protect your business from the unpredictable costs of sickness absence.  Have a look here or call me for a free, no obligation quote on 0800 690 6990.