Around 3000 bags are lost by airlines every hour of every day. Are you covered? – Gadling
Travel Insurance
Travel Insurance starts working for you as soon as you take out the plan – and can help support you if things go wrong long before your planned trip even begins.
A good travel plan does a lot more than simply cover medical bills should you fall ill or have an accident overseas. Taking out Travel Insurance can help you:
Recoup your costs if you have to cancel your trip
Replace lost documents or stolen possessions while you're away
Get money back for things you'll miss if you have to come home early
Cover your personal liability for accidents you cause overseas
Help you claim compensation for accidents happening to you when abroad
And of course…cover all medical needs from an infected bite to emergency treatment
There are several types of travel insurance and our team can help you choose the right type for your plans.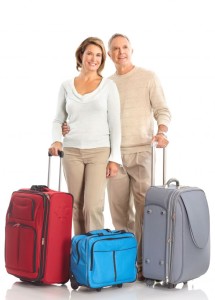 Testimonial
"Your help in providing insurance cover for all my children now that they are all at the age of travelling the planet on their own has been particularly useful to me. Like all parents, I am beholden to professional people such as yourself to provide only the best for one's children especially when you have lost what can only been termed as direct control. I know full well you have acted in my/my children's best interests."
- David from Bideford
, WCHC Customer
Private Medical Insurance

Access private medical care, avoid waiting lists and be seen quicker if you fall ill

Read More
Income Protection Cover

Want to protect your income in case an illness forces you to stop work?

Read More
Home Insurance

Want cover for contents and/or buildings either for your home or another property?

Read More