We seem to be spending endlessly these days.  A never-ending loop of demands: mortgage, bills, food, clothes, insurance….so much insurance.  Car, home, travel, mobile, life, pet, business – so many policies, so many demands.
So it seems only fair that I illustrate the points I'm making about "extra" policies like Income Protection or Critical Illness.
Sadly, in my line of work, I see people every day who have suffered, or benefitted because of insurance.  Those who come to me in a pickle, who haven't had the right cover – and those I've manage to help who find the day comes they'd been planning for.  In some ways, both calls are sad.  But at least, with the latter, there is some compensation.
One client stays with me – he took out both Income Protection and Critical Illness in 2001.  He was a qualified accountant and well enough off, but decided to add these policies to his existing Private Medical Insurance, "just in case".
In 2007 he was diagnosed with a malignant tumour of the pancreas.  His health insurance paid for all his treatment in his home town and covered all bills for further treatment in London.
His Critical Illness policy paid out £200,000, 14 days after the diagnosis.  He decided to pay off his mortgage and put some funds into a savings account.
His Income Protection policy started paying out one month after diagnosis and promised continual payments up until retirement at 65 if he got that far.  In addition, his firm paid 6 months full pay and 12 months half pay so he had no financial concerns during this difficult time.
He told me that the reassurance of his financial position allowed him to concentrate on resting between operations and treatments, and enabled him to have peace of mind for the future of his dependent wife and teenage son.
Stories like this don't always have a happy ending and regrettably, he passed away in 2012.  But what this story does say, is that this family were able to have as happy and peaceful a time together as was possible – and what more important thing is there, when life is short, and so precious?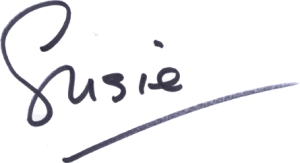 NB Some personal details have been altered to protect my client's identity.