Hands up if you've ever thought "The only winners in the insurance game are the insurance companies themselves"? Trust me, there have been times in my life when I have thought the same. But now I'm 20 years into a career in which I work really hard to make sure it's my customers who get the best possible deal.
I'm Susie, and I run Westcountry Health Care – an independent insurance broker. I wasn't always in insurance: before this, I had a 25 year nursing career. Working with people at some of the lowest points in their life really helps you see the value in individuals and families getting proper protection.
My philosophy is that insurance should make you feel safe. It shouldn't break the bank. It should always pay out when you need it and when you expect it. And when you buy it, rather than being blinded by jargon and resentful of the cost, you should have cover that meets your budget and you should understand exactly what it all means.
So welcome to my blog. Whether you're a customer of Westcountry Health Care or simply interested in making the most of your insurance purchases, I hope this blog will help you. My intention is to make sense of the industry for you, keep you up to date on news and suggest ways to make your cover work hard for you – whether you're a personal or professional customer.
I'd love to hear your comments or suggestions on topics you'd like to know more about. You can contact me by commenting on the blog, below. I'll be thinking of things you really need to know when using comparison sites for my next entry – keep following.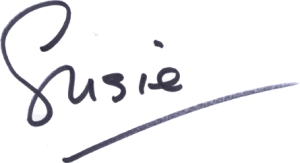 PS  You can also find us on Facebook and Twitter – and for a list of Personal policies I provide, look here, and for Corporate policies, here.  I also sell to UK residents living overseas.