Going away this summer?  Along with the sunscreen and swimmers, your travel insurance policy is a must-have.
These days everyone from supermarkets to building societies are offering insurance – some people even get free travel insurance from their banks or employers.
Whilst the whole process appears to be easy and cheap, what's not being said is what worries me.
All too often people think they're protected, but insurers manage to wriggle out of paying for claims in a multitude of ways – most of which you're probably not even aware of.
In my job, I have to deal with a lot of people who have been let down and disillusioned by their cover – yet it's not the insurance itself that's the problem, it's the lack of advice at the point of sale.
So here are my three top tips for making sure you can rest easy on the beach.
Make sure your insurer knows EVERYTHING about you before you go
I've talked before about the forgotten prescription that leaves you completely without cover even for unrelated matters such as broken bones.  If your insurer doesn't know everything about you, they will refuse to cover any sort of claim.  That means taking the time to think about any medication you are taking, problems you are seeking treatment for, or tests you are having.  Just last week I had another experience of this: a poor gentleman who had just been diagnosed with prostatic cancer in the days before his holiday.  Even though he'd bought his insurance well before this problem came about, I had to advise him that unless he told his insurer about this new development, he wouldn't be covered for anything.
You are NOT fully covered by your EHIC card
Many people holidaying in the EU use their EHIC card in place of travel insurance.  Whilst it's true to some degree that European countries have a reciprocal healthcare agreement, you may still come unstuck.  An EHIC will not cover things like mountain rescue from a ski resort, or being flown home in an emergency.  You can't claim medical expenses if you are going abroad to have treatment (including to give birth).  And remember, travel insurance also covers you for lost and stolen baggage, delays and extra accommodation or new flights should you be delayed in hospital whilst away.  An EHIC card will do none of this.  It's always best to have both.
Even in Europe, some health centers charge for treatment
Another big pitfall of the EHIC arrangement is when you fall ill whilst travelling with a tour or staying in a resort.  Many tour operators, travel reps or hotel staff will make healthcare arrangements for you – but many will use private clinics, which are NOT covered by your EHIC and you will find yourself faced with an eyewatering bill.  Some European health systems expect you to pay your bill then claim the cost back later, so check you're not going private, and keep all your paperwork.  It's always best to try to make your claim before leaving the country.
That said, have a wonderful summer break!  Check through this list and you should be protected whatever happens.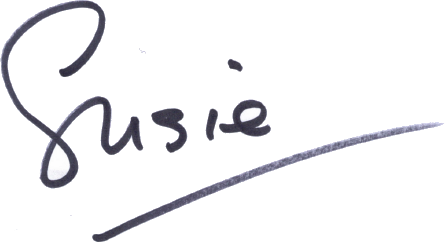 PS  Don't stress if you're not covered yet – we can get a policy up and running very quickly and will do all the hard work for you.  Just give us a call on 0800 690 9660 and we'll get it sorted whilst you finish packing.  Or fill in our contact form and we'll get in touch with you.  There's more about Travel Insurance here.